There are many clinics out there and before you decide on your cosmetic surgery, you need to choose the right cosmetic clinic. Here are a few factors you should consider.
1. Check if the clinic you are considering is registered with the relevant commissioning body.
Clinics offering cosmetic surgery in the UK are required to register with the Care Quality Commission for England, CHIW for Wales, RQIA for Northern Ireland and NCS for Scotland.
As part of the Care Quality Commission requirements, all staff should be registered and trained medical professionals and have only your best interests at heart.
For more information click here: About the Care Quality Commission
Reba Cosmetic Clinic – Registration
The Reba Clinic is located within Spire Cheshire Hospital, which is registered with the Care Quality Commission and required to meet the rigorous standards set for independent hospitals, including the quality and safety of treatments, cleanliness of the hospital, staff training and information available to patients.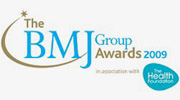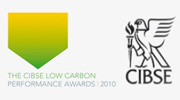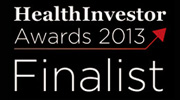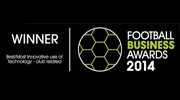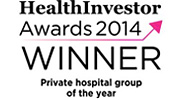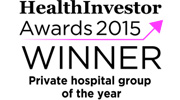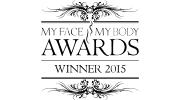 In 2007 Spire Cheshire Hospital received the National Customer Service Award for Management Team of the Year.
For more information click here: About Spire's Healthcare Standards
2. Consult with an experienced and knowledgeable skin care physician before embarking on any treatment regime. Ask about qualifications and experience of the clinic staff and check the country where the qualifications as have been obtained as standards vary throughout the world.
To effectively rejuvenate the face and improve the signs of aging depends to a large extent on the skill and ability of the practitioner. It is also crucial that your provider has access to a variety of treatment options. The rule with laser and many non-surgical cosmetic treatments is "you get what you pay for". If something sounds too good to be true, it usually is.
Reba Cosmetic Clinic
Meet your Doctors – Qualifications and Experience
Reba Cosmetic Clinic is owned and managed by Mr Mark Halliwell MBChB FRCOphth. and Dr Elizabeth Iles MBChB JCPTGP DRCOG.
Mark Halliwell, a Consultant in Oculoplastic Surgery has over 18 years experience in his field. He has been trained in the use of Restylane and chemical peels, using basic and advanced techniques.
Elizabeth Iles was a GP Principal and has a special interest in non-surgical aesthetics. She is trained and has several years experience in the use of Botox and dermal fillers. Elizabeth is also a trained skincare consultant for the revolutionary Epionce Skincare range and the Skin Tech Creams.
Both Mark and Elizabeth are trained and experienced in the use of the Palomar Laser System used primarily for facial rejuvenation using Intense Pulse Light (IPL) and laser techniques.
They both graduated from Dundee University, Scotland, having trained at Ninewells Hopsital and Medical School and are both members of the GMC, BMA and MDDUS. As practicing doctors they are part of the NHS Appraisal and Revalidation Scheme in the UK.
3. Think carefully what you want from the treatment/procedure. Ask about all the available options to you. Find out about the procedure you are interested in and ask about the risks, side-effects and possible complications.
Reba Cosmetic Clinic – Our Service
At your initial consultation we will: -discuss, with you, your concerns and goals and create a tailor made treatment plan for you; provide you with full details of your treatment options; outline the potential side effects and risk of complications.
No new procedures are carried out on the same day as your initial consultation, as we want you to make an informed and considered decision as to whether you wish to proceed with the treatment plan.
We work closely with dermatologists and plastic surgeons within Spire Cheshire Hospital and can provide informed advice as to whether your expectations can be met by a non-surgical approach.
4. Clinics offering Laser and IPL must be regulated by the Care Quality Commission .Ask to see details of their current registration.
Botox® and dermal fillers are readily available on the high street and you may be surprised to learn that Botox® is a prescription-only medicine, and must be prescribed by a doctor, dentist, or independent nurse prescriber.
Check who is your prescriber and if they are familiar with your medical history and ask the prescriber if he or she is registered with any of the following governing bodies:
General Medical Council
Dental Council
Nursing and Midwifery Council
Prescribers are permitted to delegate the administration Botox® to a suitably qualified and competent other person, however, the prescriber should have some knowledge of the patient for whom the prescription is intended for.
Vistabel® should be administered as a single use per vial (i.e. vials should not be shared between patients). Botox® and Vistabel® needs to be stored under strict conditions to maintain its efficacy. It is in your interests to be aware of these facts and if you are not certain of the clinics protocol regarding storage and use of Vistabel® or Botox®, ask them.
Reba Cosmetic Clinic – Policies and Procedures
We have our own safety policies and procedures regarding laser and IPL use and maintenance. These have been approved by Spire Cheshire Hospital who are regulated by the Care Quality Commission.
Reba follows Spire Cheshire Hospital policy regarding the use of injectables such as Botox® and dermal fillers. All injectables are supplied by Spire Pharmacy, where they are stored and dispensed following strict guidelines. All Vistabel® is administered on a strictly individual basis,( i.e. vials are never shared between patients).
5. Other non-surgical cosmetic treatments are not currently regulated and are carried out in hospitals, clinics and beauty salons by a variety of people – doctors, nurses, dentists and beauty therapists. You must make sure that the person offering these treatments are adequately trained and sufficiently experienced to deliver the treatment competently and safely as well as the premises being suitable for the administration of non-surgical treatments.
Reba Cosmetic Clinic – Good Medical Practice
As part of the revalidation and appraisal process in the UK, Mark and Elizabeth are required to submit evidence of all training and continuing professional development on an annual basis.
In order to practice out of Spire Mark and Elizabeth are required to submit evidence of training and competence and have consequently been approved by the Medical Advisory Committee to offer non-surgical aesthetic treatments within Reba Cosmetic Clinic.