Combat the Signs of Time Effectively
Well known for its range of medical peels, SkinTech also has an extensive range of daily skincare products.
Acne, age and sun spots, wrinkles, dry skin, sensitive skin, sun protection – for every skin problem, SkinTech has a solution perfectly suited to your skin.
Under constant stress and attack from the environment, the skin on the face, neck and décolletage ages more quickly. Thanks to its advanced research techniques, SkinTech helps you combat and correct the effects of ageing.
Offering exceptional value for money, SkinTech products are now enjoyed daily by women and men in over fifty countries and on five continents.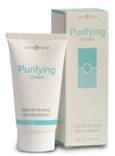 Incredibly effective at clearing the skin of the impurities caused by hormonal imbalances in adolescence or maturity. Gives you a smoother skin and a clearer complexion.
Antiseptic and anti-inflammatory, it reduces the redness and pain of local oedema
With glycolic acid to prevent future breakouts of acne
Fights against free radicals and provides even exfoliation.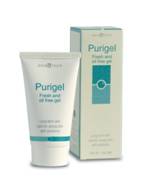 A long term daily treatment to reduce sebum secretion and avoid recurrences of acne. Purigel is oil free.
Age & Sun Spots: Bleaching Blending Cream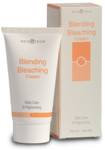 The complexion becomes brighter and the texture of the skin more refined: your skin looks more radiant. It looks healthier.
Prevents and treats hyperpigmentation, lightening or getting rid of pigmented marks.
Does not contain hydroquinone and won't irritate your skin.
Antioxidant with vitamin E
Wrinkles & Loose Skin: DHEA-Phyto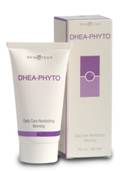 With age, the skin loses its firmness and starts to sag. DHEA enhances your skin's elasticity and makes it look younger.
Prevents skin ageing on the face, neck and décolletage.
Protects against free radicals and environmental damage.
Essential for the over 40's.
Wrinkles & Loose Skin: Re-Nutriv ACE Lipoic Complex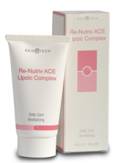 Its vitamin A, C and E- enriched formula tightens the tissues and strengthens your skin. Your skin becomes firmer and more elastic. A breath of fresh air for your face.
Activates the synthesis of collagen fibres.
Moisturizing and antioxidant, it fights against free radicals.
Repairs damage from the sun and smoking.
Dry or Sensitive Skins: Vit. E Anti-oxydant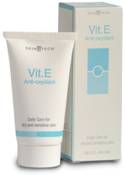 For the most sensitive of skins, this cream is very fluid and penetrates without leaving a trace. Thanks to its long-lasting moisturizing action, it has a powerful anti-wrinkle effect.
Protects the skin against environmental damage, an excellent base for makeup.
Anti-free radical thanks to vitamin E
Highly active and anti-inflammatory, it accelerates skin renewal after laser treatment, peels or microdermabrasion.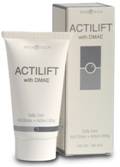 Clinical results prove it: Actilift with DMAE helps your skin gain its firmness and elasticity.
Stimulates the contraction of muscle filaments in the dermis, hence its tightening effect. Compatible with botulinum toxin.
Improves skin hydration.
Fights free radicals and protects against environmental damage.

A cleansing foam suitable for all skin types, even very sensitive skins.
Non-comedogenic, it gently clears the skin of all impurities.
Its light texture makes it pleasant to use.
Well tolerated by skins that are fragile after dermatological treatments.